Over the past few years, I have been fortunate enough to find a career path that I truly enjoy and will allow me to make my mark in the world. Currently, I am in my second year of my PhD program at Wayne State University where I am studying health and social psychology with a minor in statistics (I like math ok #mathlete4life). Apart from taking classes and conducting research, I also work as a graduate teaching assistant to fund my program. My program will take about 5-7 years – "OMG WOW ZUNI that's a long time!" yeah maybe? But I don't really look at these next few years as more 'schooling', I look at it as a job because I get to teach, do research, and get paid for it! That means no loans or debt for me, just loads of stress ayyyyy.
Anyways, there will be more to come on what I do in future posts.
During this rollercoaster of a journey, I have gotten countless questions about what I do, how I got here, what I can do with a PhD, or wait, what even is a PhD? In the communities I grew up in, when someone is pursuing pre-med, law, engineering, business, etc., it's so easy to find someone who will lend you their LSAT / MCAT books, tell you the best classes to take, give tips on how to network, read your personal statements, and give advice for grad schools or jobs. Through my entire undergraduate career, one thing I wished more than ever was to have resources like this, mentors and role models to look up to in the field of psychology or academia; however as a Pakistani Muslim American woman, it was extremely difficult for me to find others in my community to ask for guidance.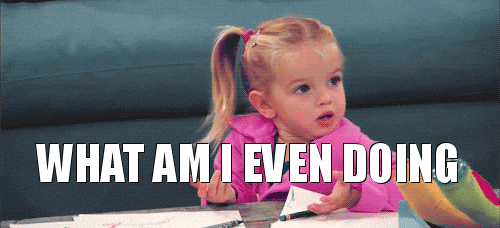 That's why I wanted to start this blog.
I'd like to share my story with you, with the hopes that it will inspire and support those who are pursuing something great, even if it seems unconventional. Apart from talking about my own experiences as a South Asian Muslim woman in today's world, I'd also like to encourage you all to join in on the conversation to raise awareness and discuss neglected issues in our communities (e.g., mental health, sexual violence) through comments or even your own featured posts. If you are interested in contributing to this movement (through sharing your personal story, your career/professional experiences, or thoughts on social issues), please contact me; I am open to collaborations that will help others!!! All seriousness aside, I also hope to entertain and focus on some more fun things 🙂
What else can you expect from this blog?
Apart from my PhDream, I'd like to use this platform as a way to share other aspects of my life with you. If you know me at all, then you know that I have a huge passion for baking! I'm always experimenting and trying something new, so why not share this with the world? This is for all you out there who have ever saw one of my posts and thought "Ooo I want that…"
If you have seen me on the gram, then you also know I love all things beauty! I have been receiving countless questions on the products I post and will answer anything and everything I can to my knowledge. For example, one huge life changing decision I made last year was to get laser hair removal; I'd love to let you all know about my experience and provide updates (like omg how do I get rid of this hair #browngirlprobs). Besides that, you can probably expect to see a few beauty reviews here and there, because why not?
Let me make something clear; I'm no makeup guru or fashionista; just into this stuff because I love getting packages in the mail (lol) and it's a fun way for me to destress. You can imagine that if baking was my only destresser, everyone around me would be obese… I feel like that may conflict with my interests in health psychology hahaha.
Lastly, I'd like to get you all involved in this process! There is a new tab called "Stepping Out" which includes a platform Feature Friday for you all to share your own experiences and struggles. Click that link to find out more about how you can get involved! This website is also partnered with Brown In Detroit, check out their Instagram and Facebook page for more information. Don't hesitate to contact us!
Overall, this blog is not meant to be used to showcase a right or wrong way to progress in your own life. ALL I PREACH IS TO PLEASE FOLLOW YOUR PASSION! I simply would like to share my experiences and hope that others can learn from them; whether it benefits you directly or to just widen your horizons on what others are doing out there. I hope you will join in the efforts of educating others about your own stories, opinions, and experiences so we can grow as a community. If The PhDream helps to inspire or support even one person, it will be worth it.